Or "Mama has gone crazy"… you pick…
I'm pretty sure we have more exposed concrete in our house right now than actual floorcovering. There are moments this makes me crazy. Mostly because it's not nice concrete. It's dirty dust-making concrete with heaven-knows-what stuck to it that lurked under the carpet for years.
About a month ago, I had a moment. An all-in-crazy-I-can't-take-it-anymore, moment.
And I bought peel and stick vinyl to cover the nastiness until we can afford or figure out what we want to do. Thankfully, Rob is immune to most of my crazy and pretty much just goes with it. Plus, it was on sale for like $0.49/SF. So, it's not like I spent much more than a fast food dinner on it.
Sounds glamorous, doesn't it?
The crazy fall didn't allow me much time to put it down. I'm starting with our closet 1.) just in case I hate it, 2.) it's a small space, and 3.) if I drop another item of clean clothing on that floor while I'm putting up clothes, it's going to send me over the edge (because, ewww…it then needs rewashed).
I did no prepping other than sweep and a quick damp rag over it for dust. Well, I take that back…I did scrape up the gross goo from the old carpet pad that was stuck to the concrete. Ick. This concrete is a hot mess. Nails, high spots, low spots, divots…it had it all.
This is what I started with this afternoon.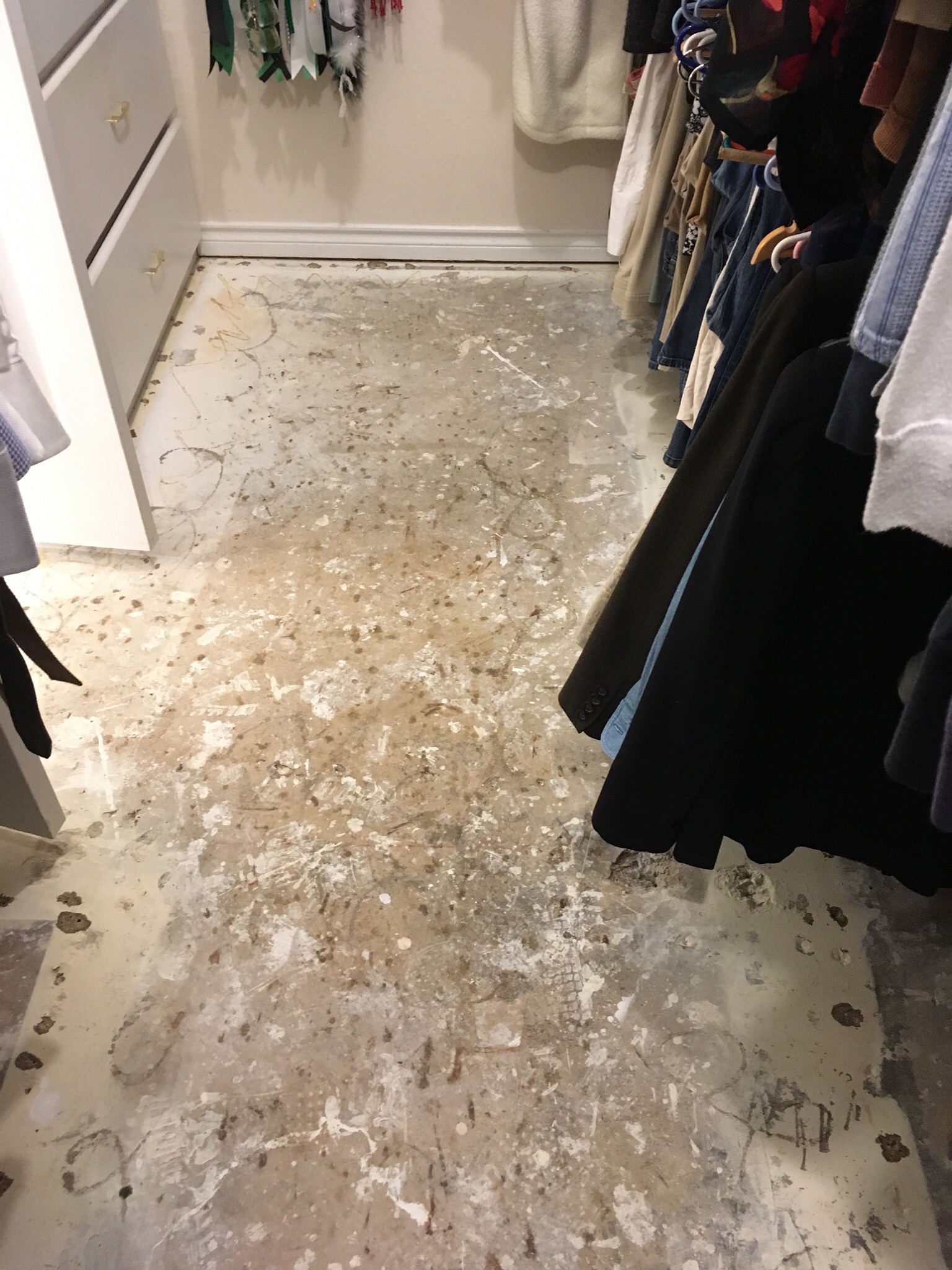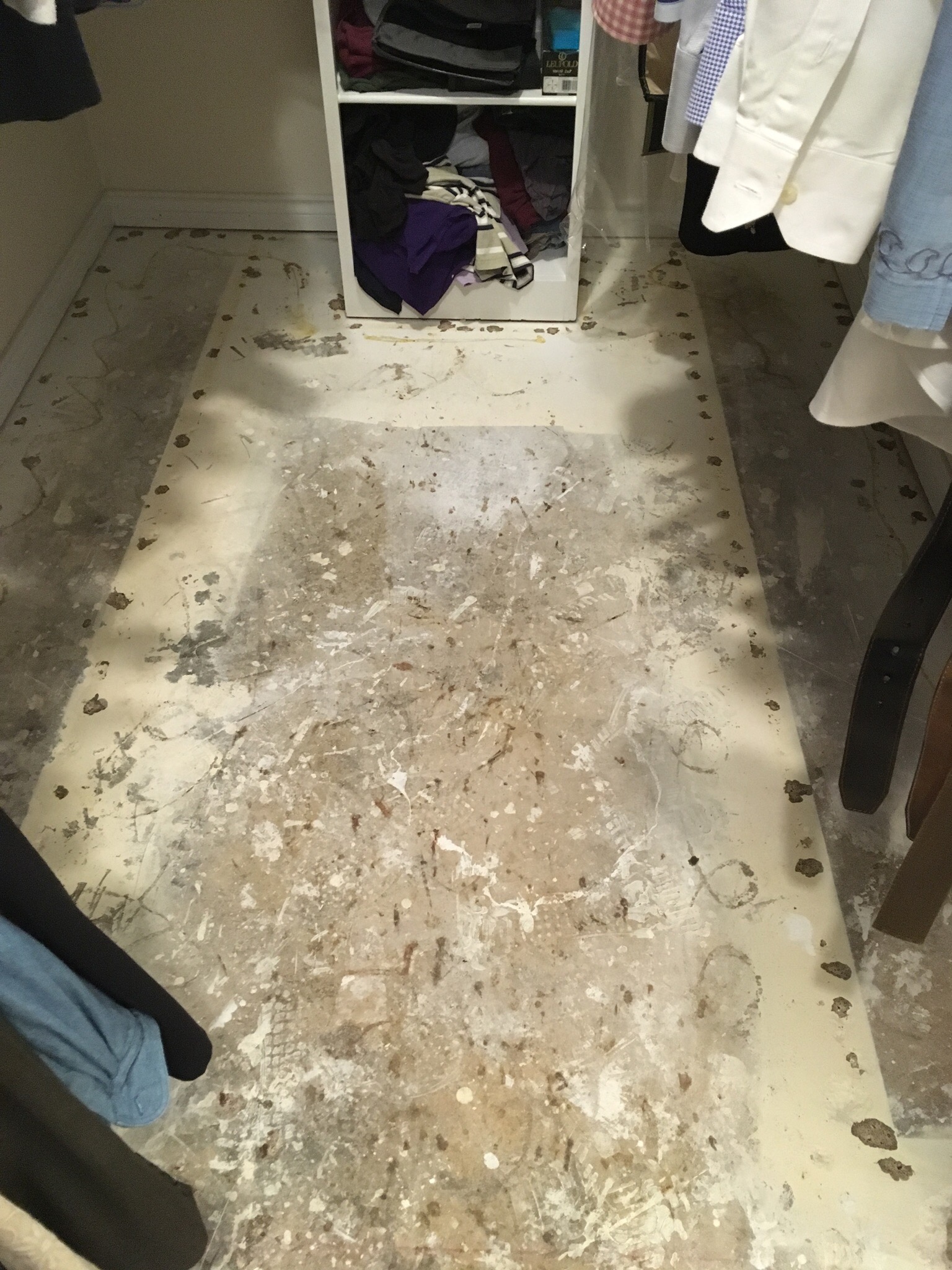 I measured out a line going both horizontal and vertical (big cross at the door to keep my lines straight) and then I dove in.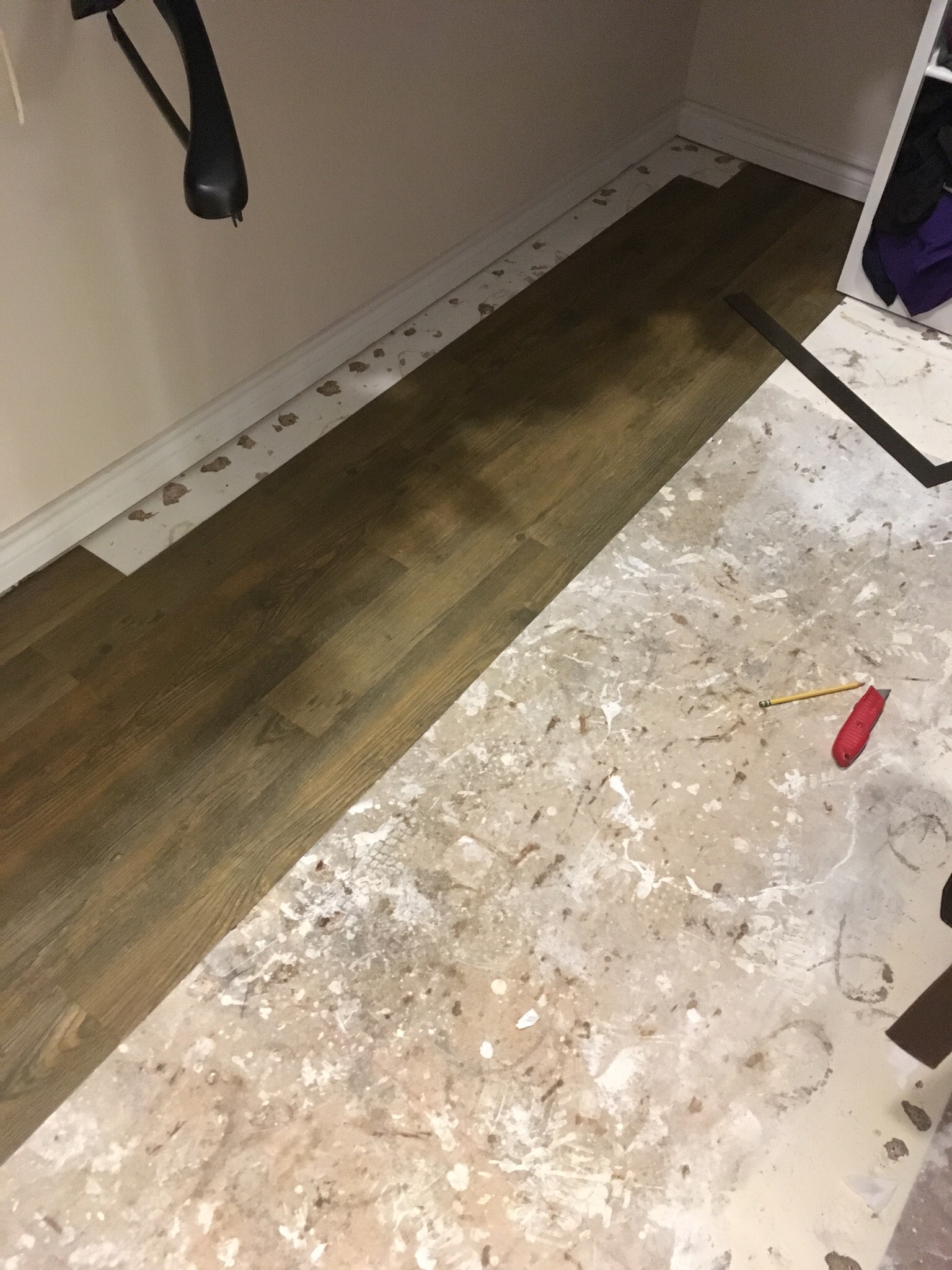 And this is what it looked like after 2.5 hours.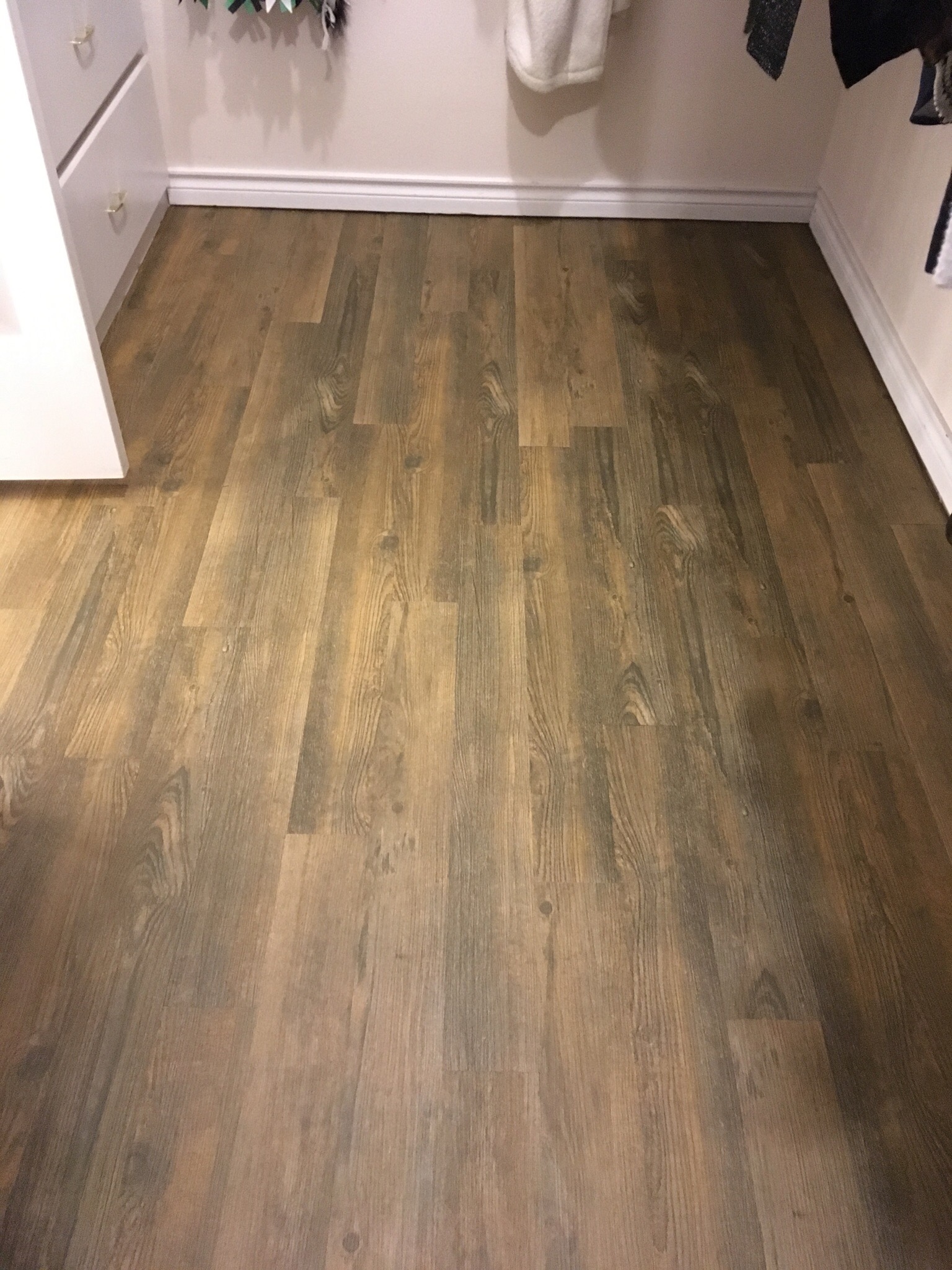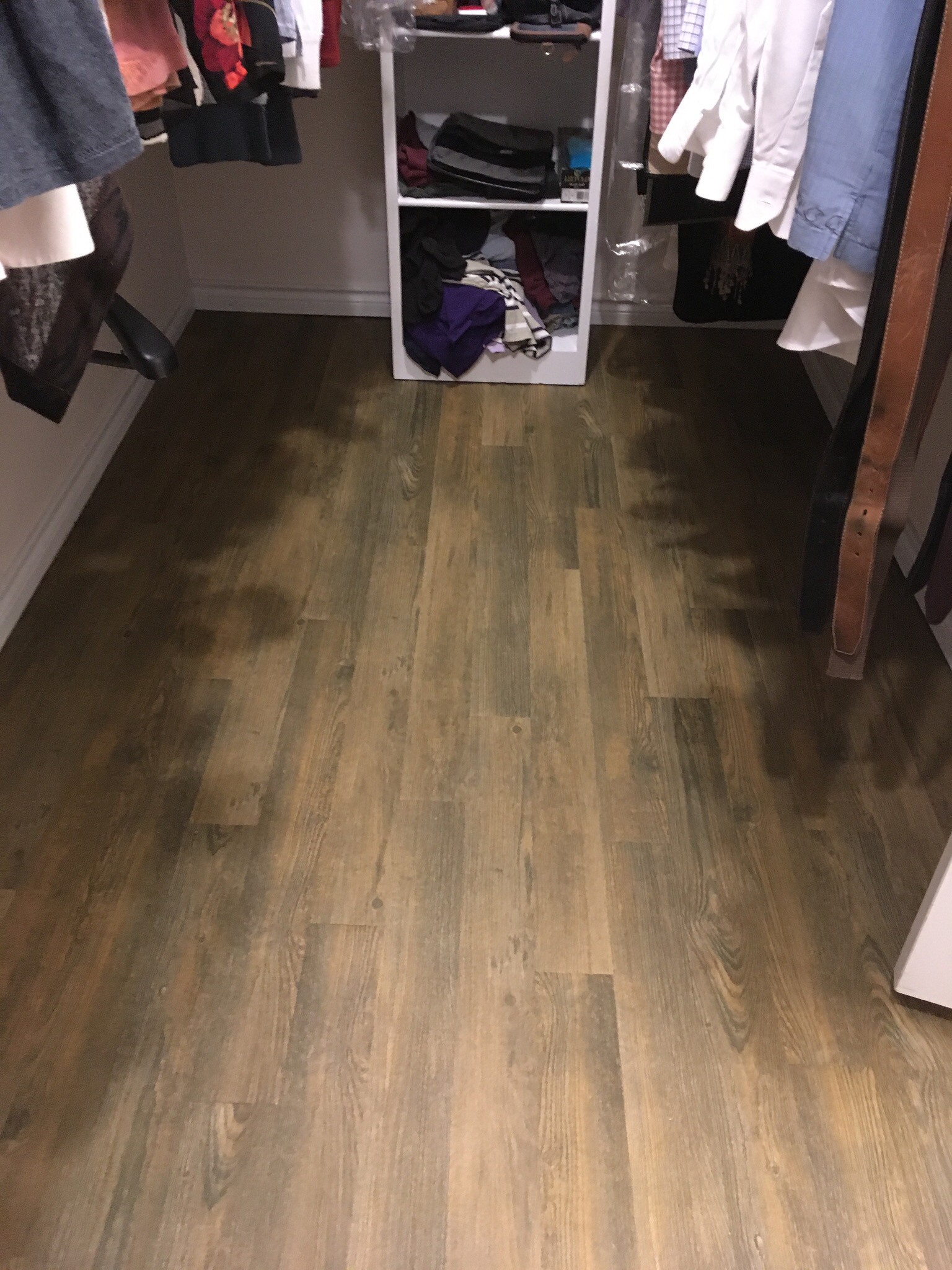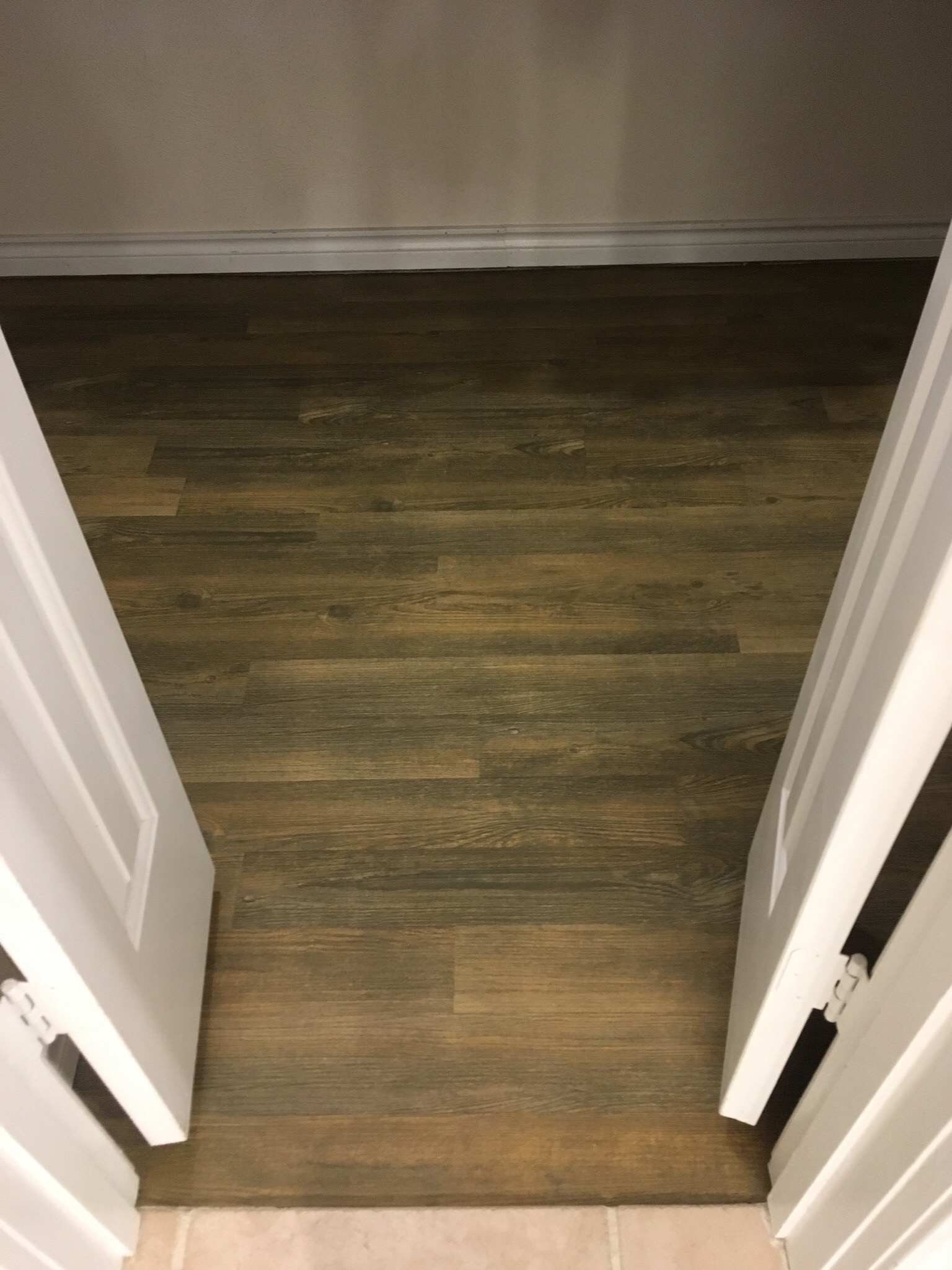 You all, I am thrilled!!
Does it look or feel like real wood, no.
Do I care??? No.
It looks and feels a bajillion times better.
And after my old bones rest, on to the hallway….