My super sweet neighbor gave us this table that she and her girls used as a craft table when those now teenagers were little. It has been well loved. You can see where crafts have been constructed with paint and glue and glitter. And did I mention love?
Oh, and this woman. She is all about the crazy — and to know her is love her and to want embrace all her crazy. I'm not kidding. She's one of those people that you meet and you just instantly want to be best friends with. She's just like that. It's no wonder she is a fantastic realtor as well!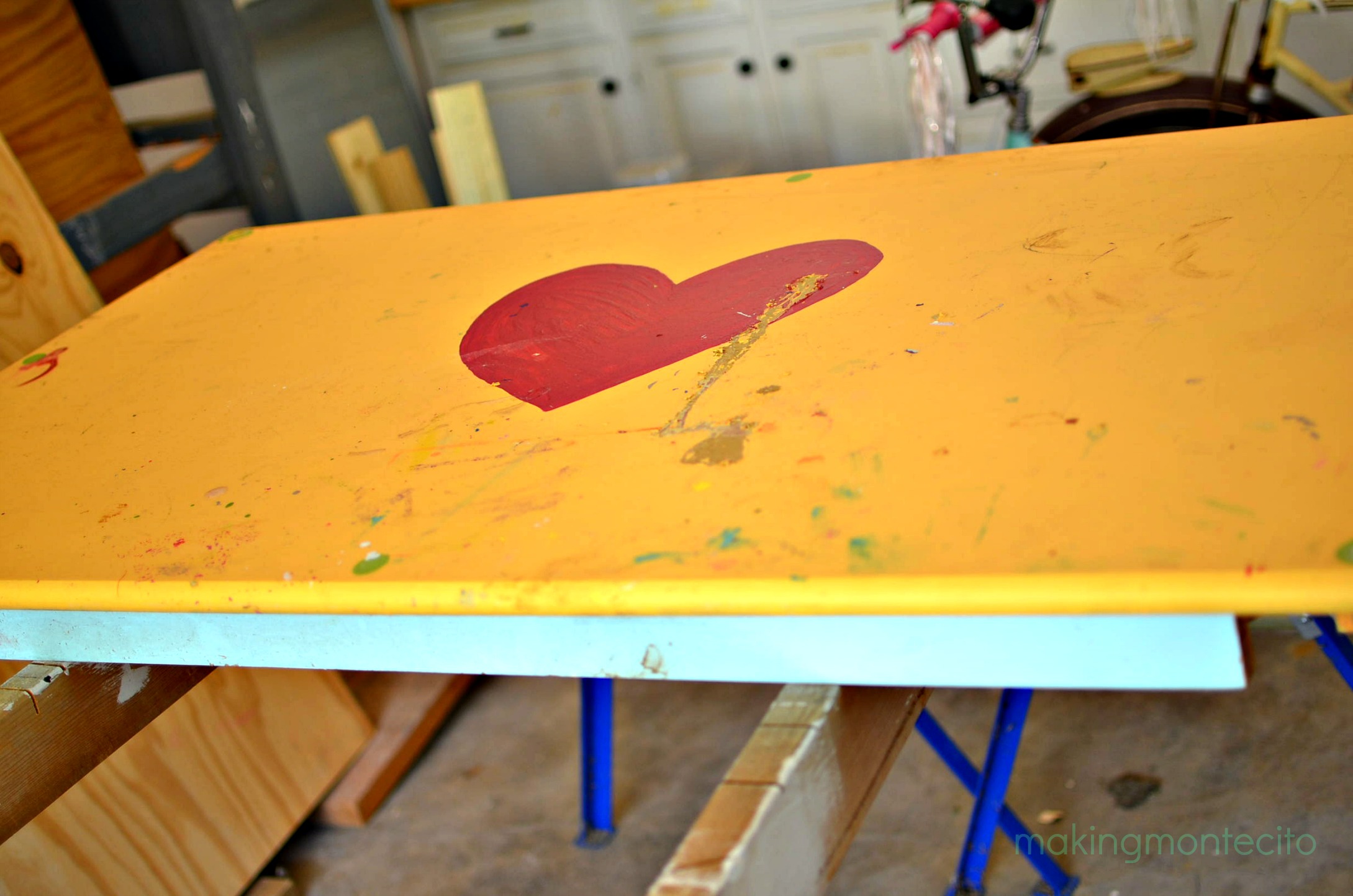 Anyhow, on to the table. When we got it, it had been painted with what I'm guessing was acrylic paint. Man. I had no idea that stuff could stick like that! I took chemical stripper to it, but ended up pulling out the heat gun to finally get down to the wood.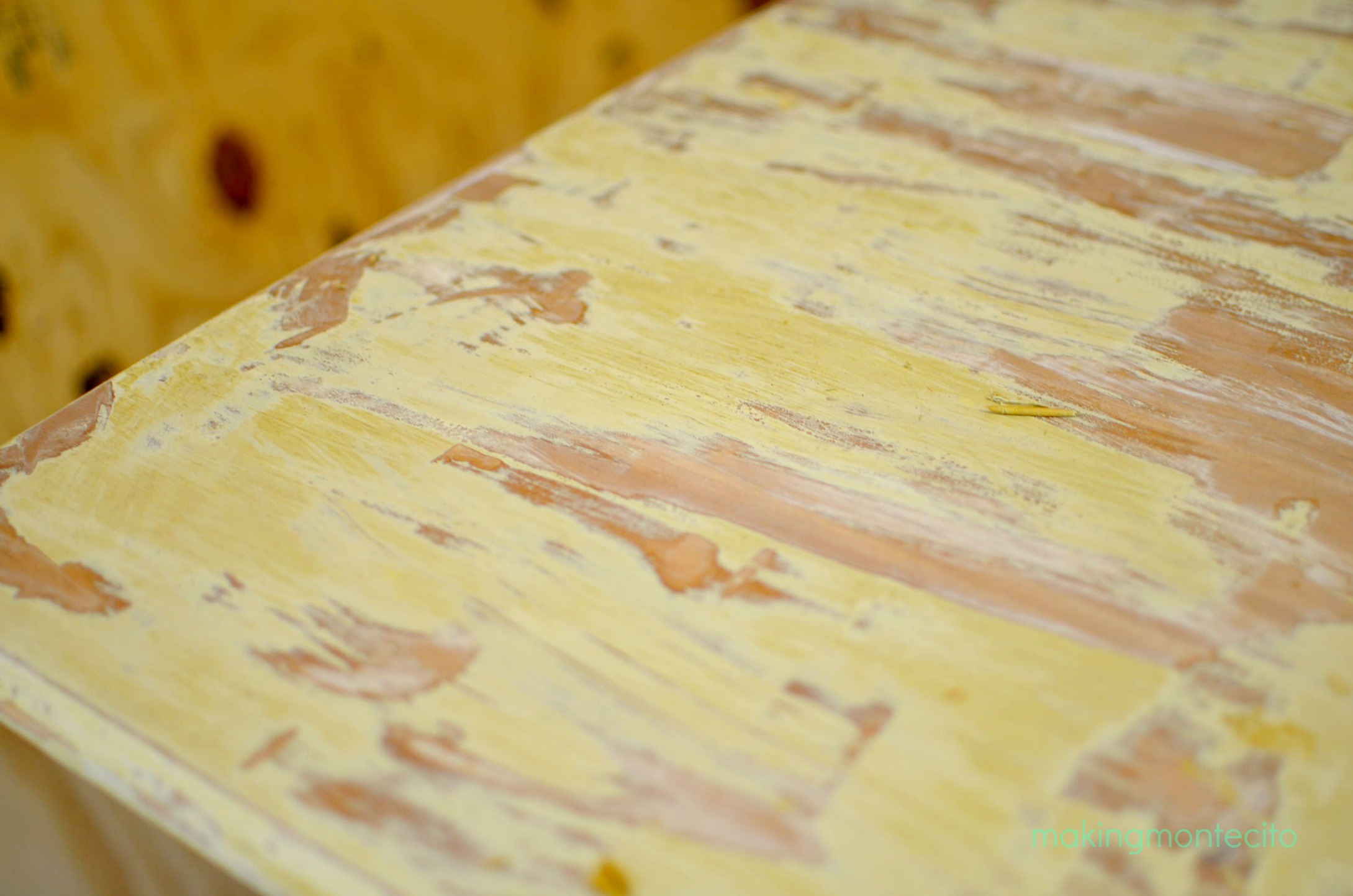 Oh, and don't be like me. If you use chemical stripper before you use a heat gun, please wash it down and make sure all the stripper has been removed. I obviously didn't get it all off, because every time I was able to remove a strip of paint, it turned into a little fireball of burning paint. And the heat gun just blew it around, so it would fly away before I could try to put it out.  Not good. 😐  Proceed with caution!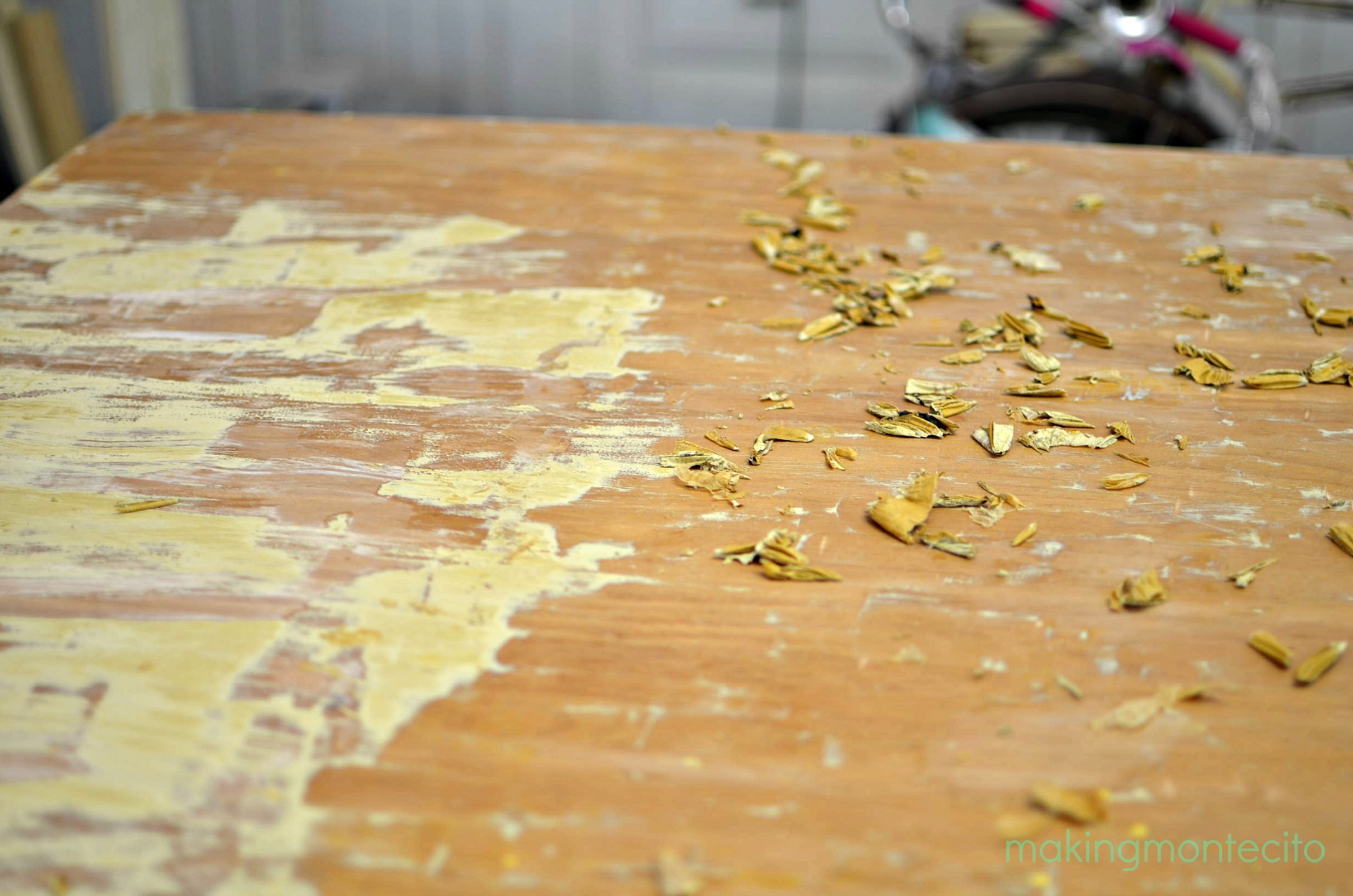 I eventually got down to the wood top and was able to sand it all out.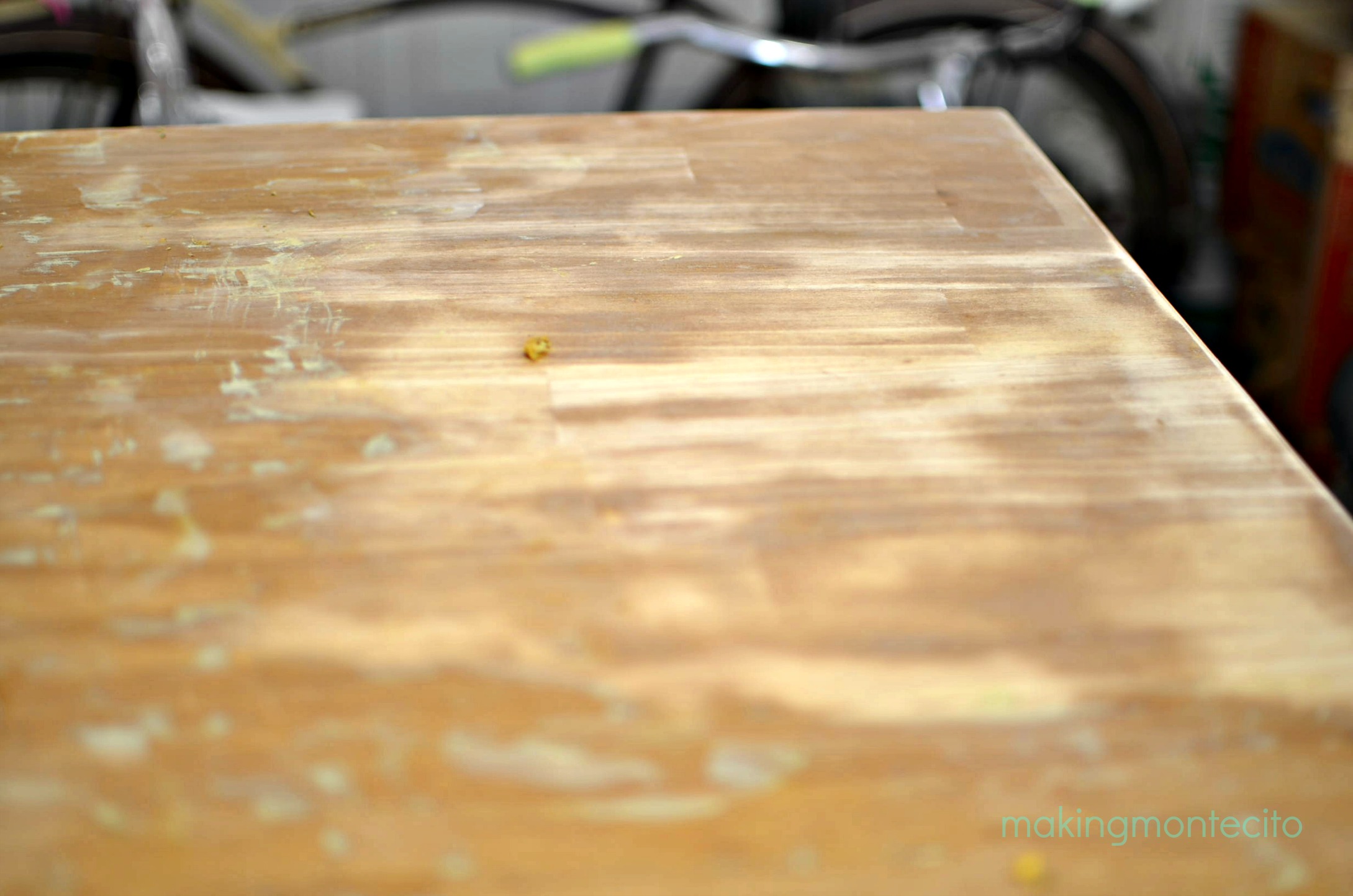 All I did to the legs was go over them with a sander to knock down a couple of places where there were some small drips. I was painting the legs anyway, so didn't really need to do much to them. (Again, me with my gosh-darn blurry picture! I'm so glad the dirt on my garage floor is mostly in focus for you, though. Ugh. Sometimes, I can't even.)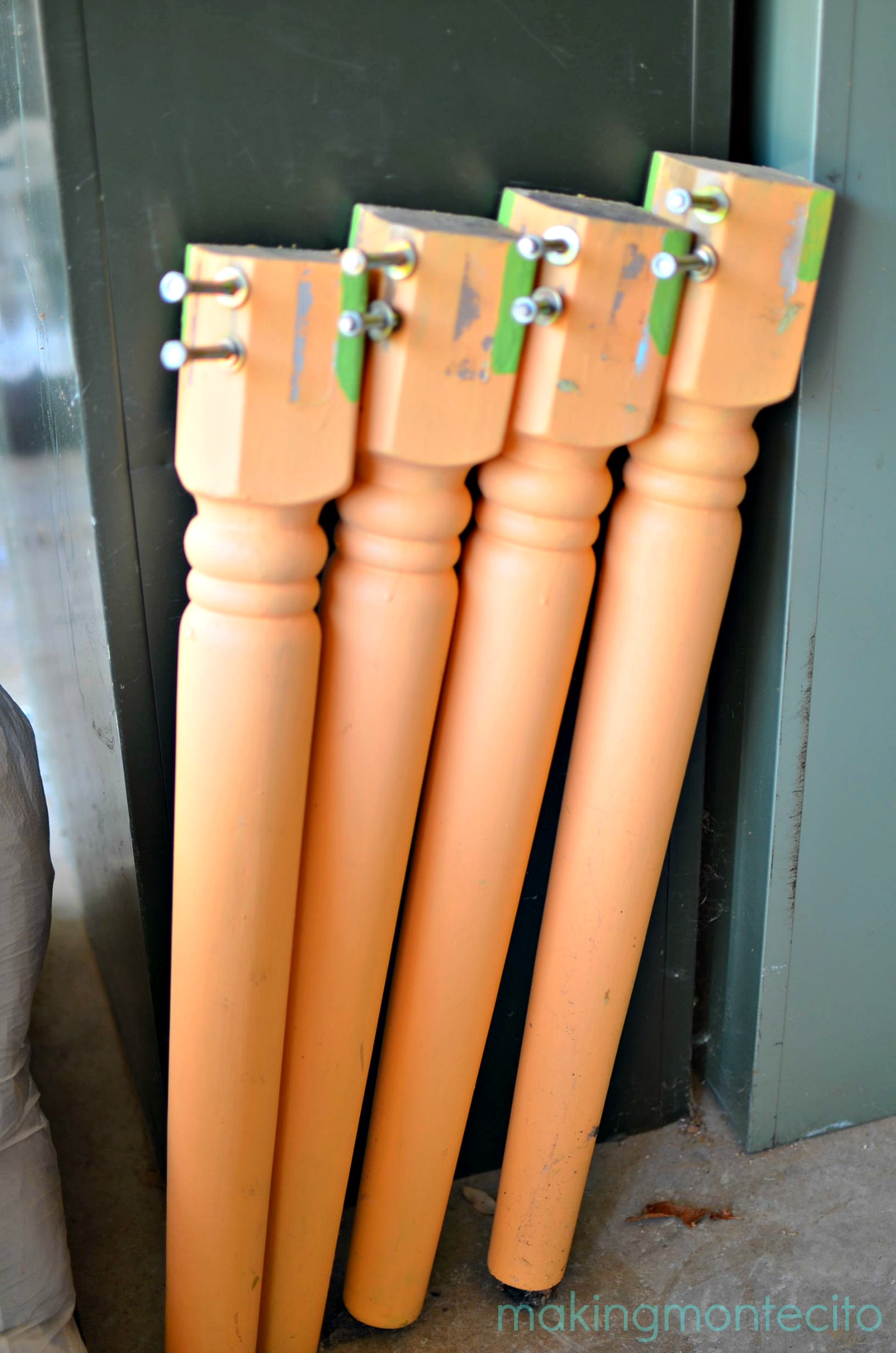 I used Java gel stain on the top (just like two coats, though — I wanted the wood to show through) with poly over that. I then painted the legs in Annie Sloan Chalk Paint (Old White.) Confession. I haven't waxed the legs yet and my child has taken the table over as the desk in her room. She loves it.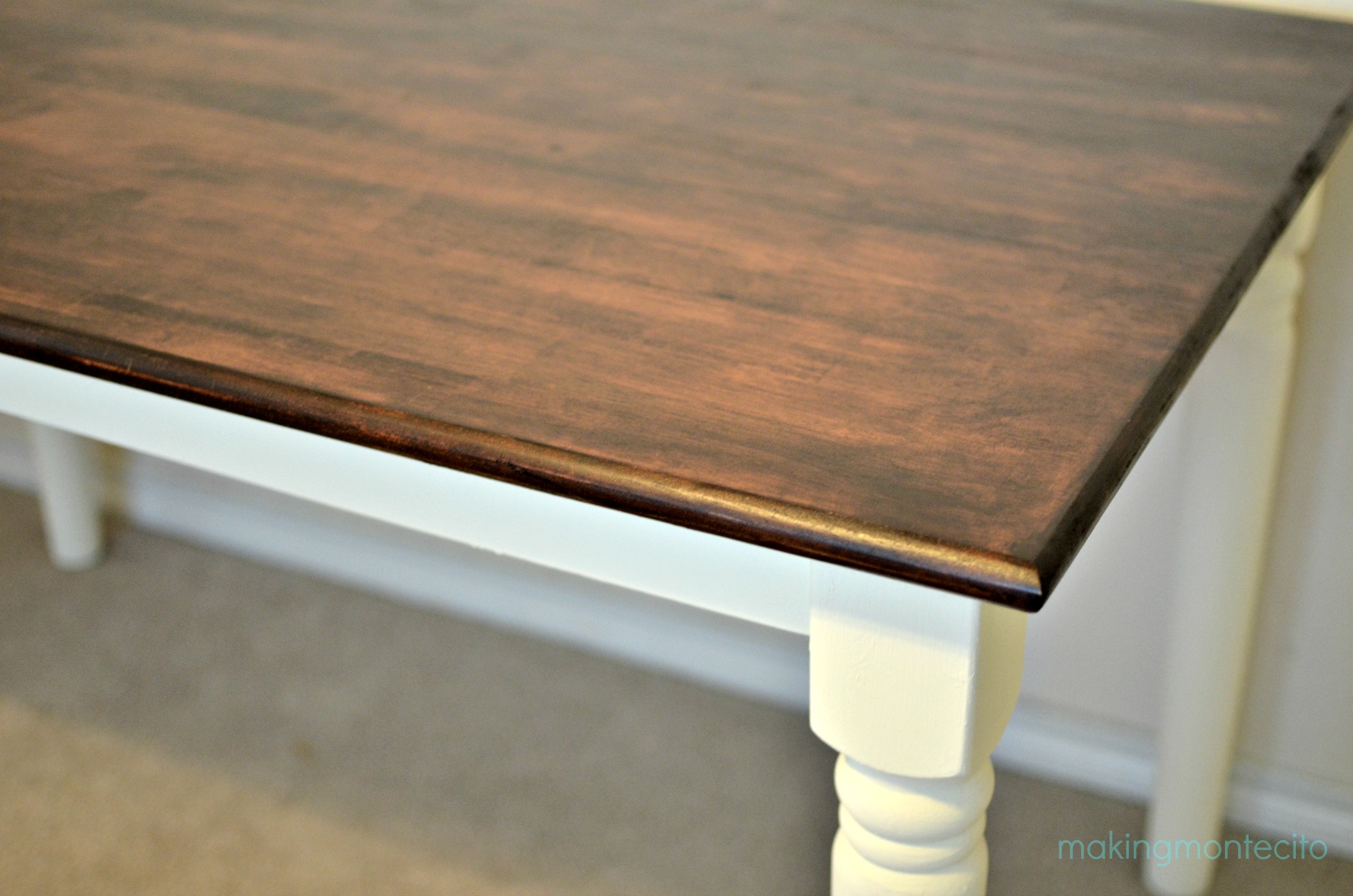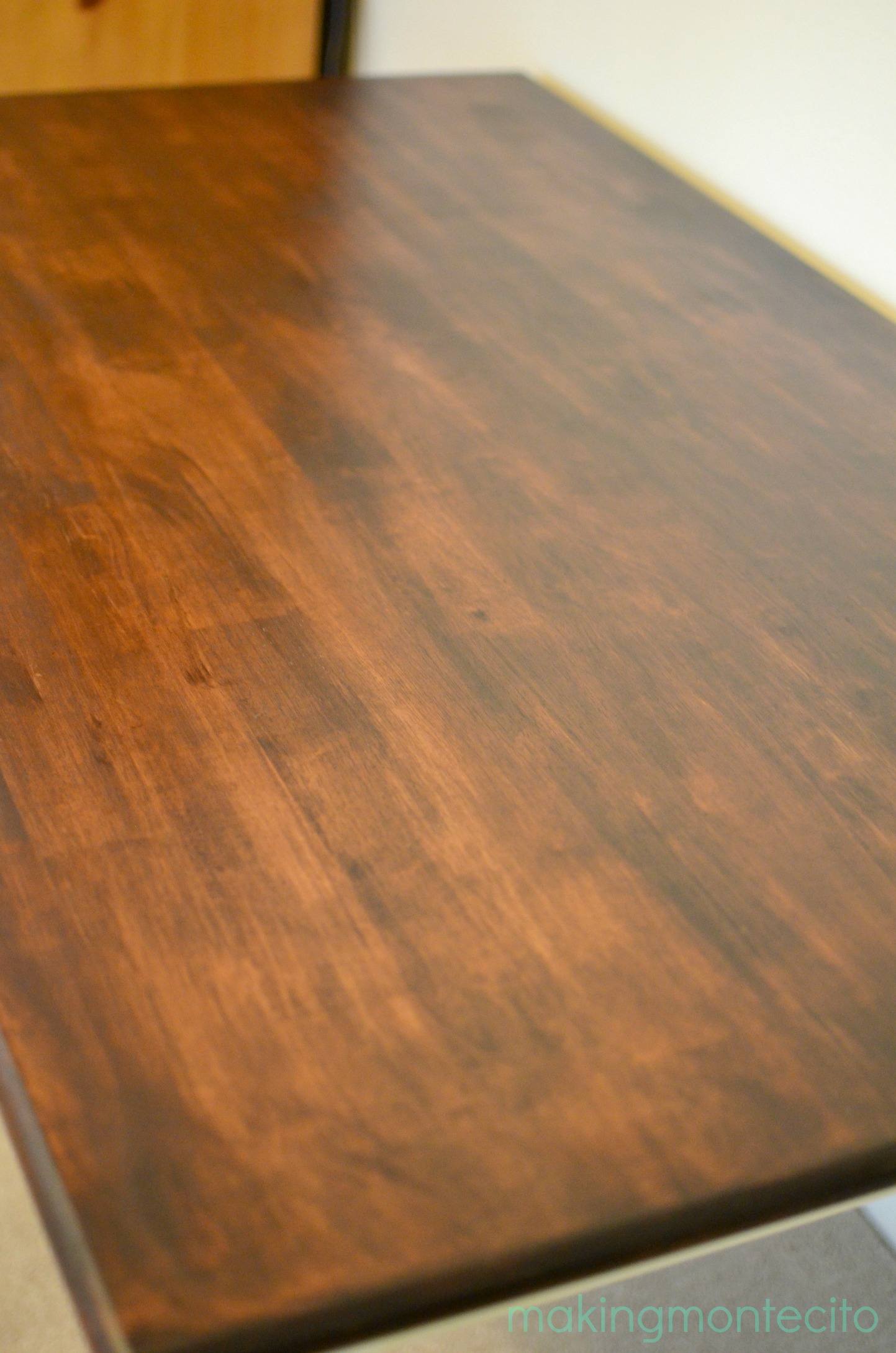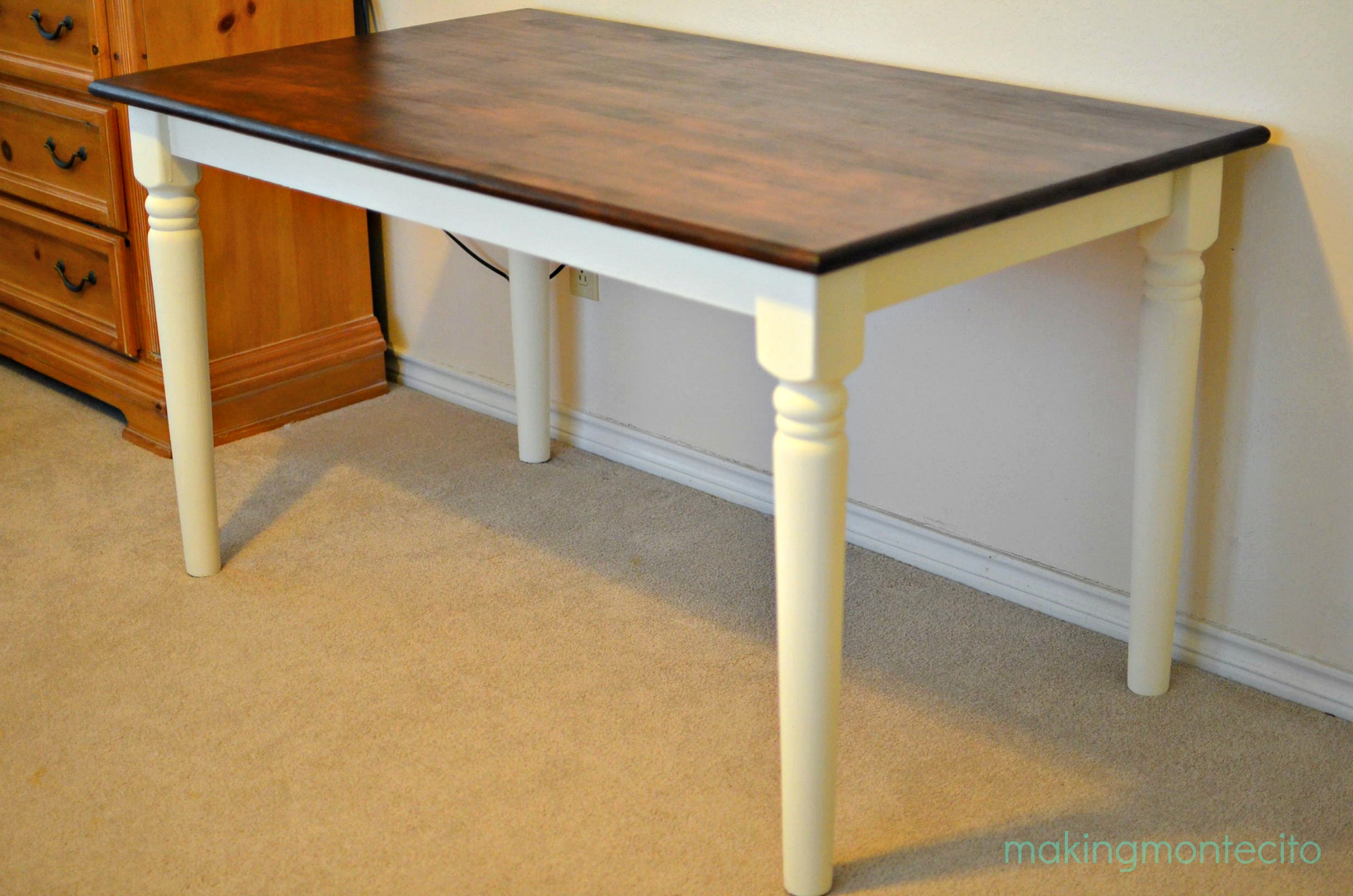 But I have a plan, because I love it, too.
I bought her an old teacher's desk that I'm re-doing for her. (Paid a whole $25 for that big 'ol hunk of solid wood. That will be another post. I'm still working on it.)
And this little beauty, she's going to be mine.
And I will wax her legs.