Things have been extra crazy around here, which should come as no surprise. Let's back up a little….
Back in September we had a water leak in the house, well extra tunneling and only a few extra hiccups in the process and we managed to get the water leak fixed.
This little guy was the culprit.
The leak was actually just at the edge of the house (see below), so if we could have pinpointed it, it would have been a much simpler fix. But these things are always a crapshoot.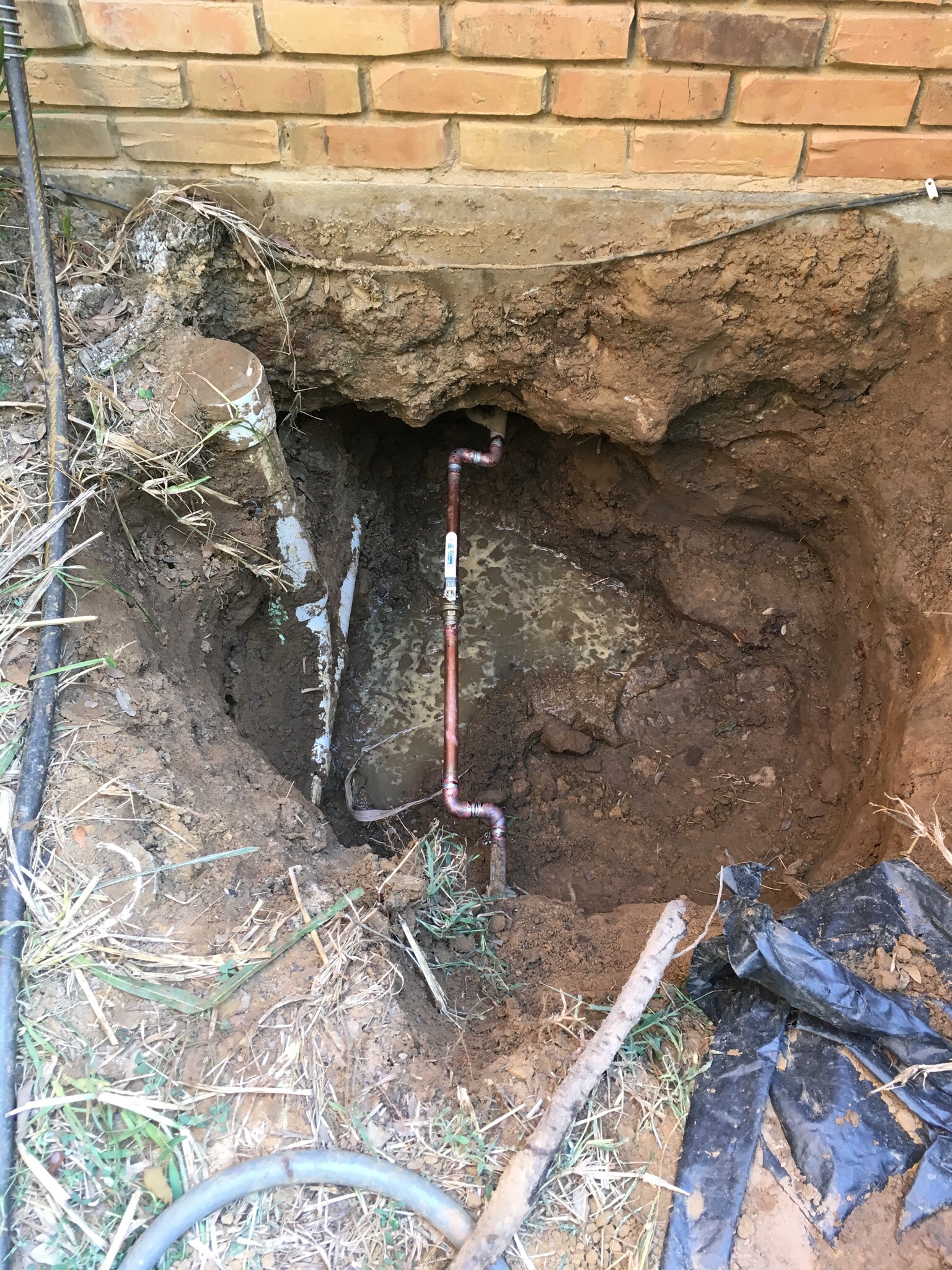 Since we had such a lake under the house, the plumbers wanted to give it a few days to dry out. See how muddy it was…this worker literally walked out of his pants. Yup..those are boots with attached pants. Don't ask…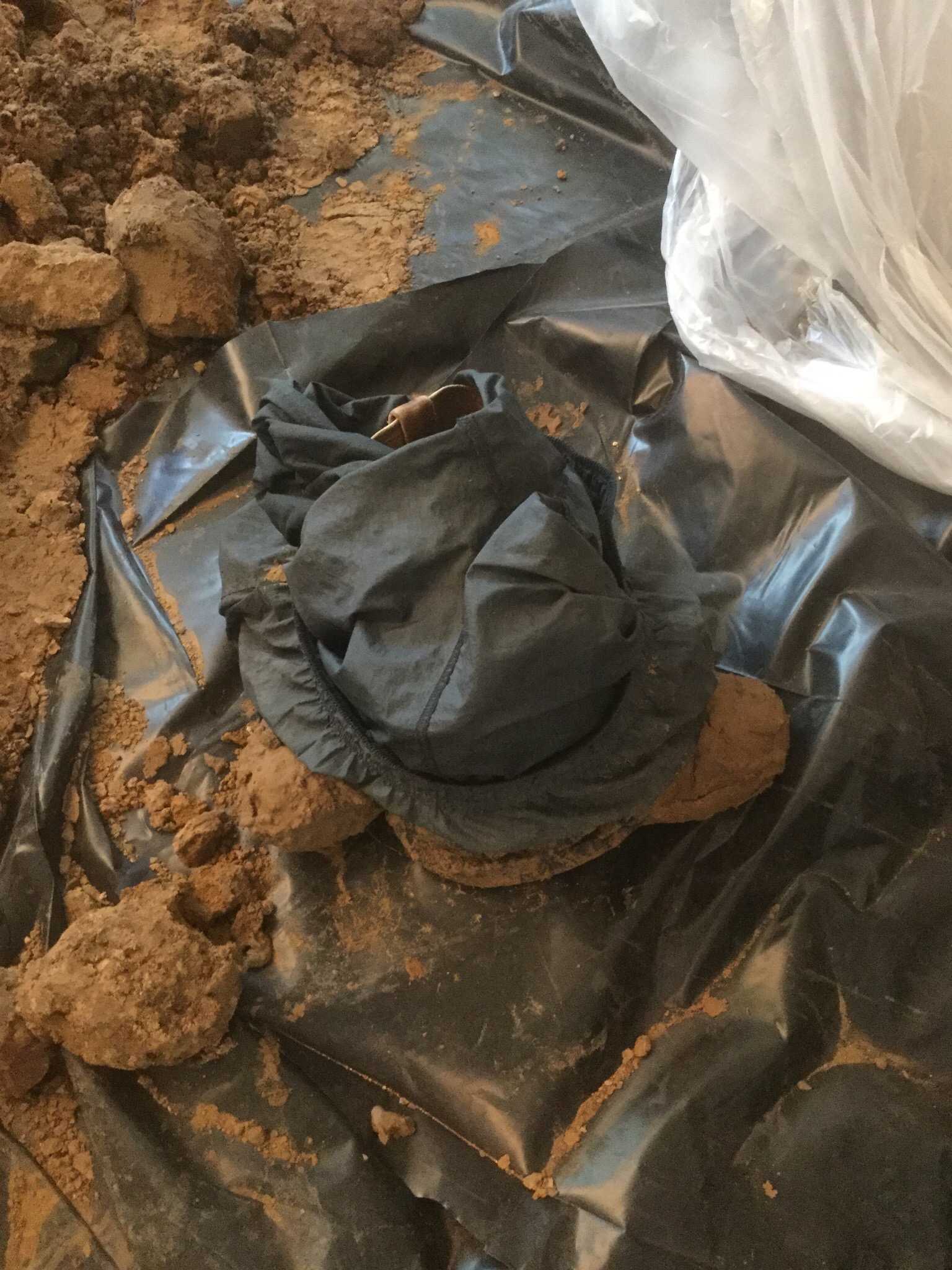 The very next day…you guessed it…it rained.
You guys…it had not rained since we had our roof off in August (when it rained in the house). I seriously cannot make this stuff up. So of course it promptly filled the tunnels with even more water.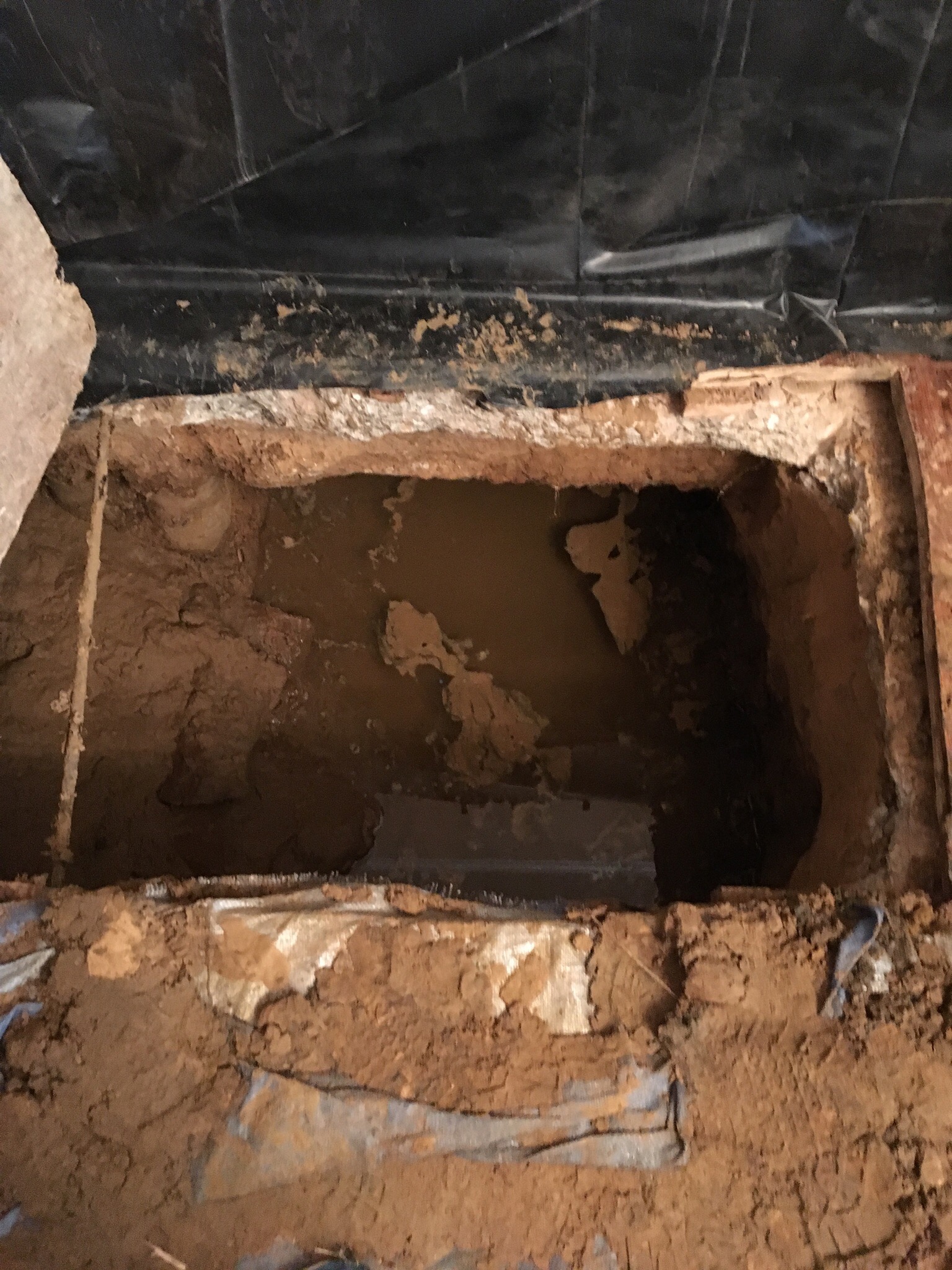 And since our plumbers are very familiar with our "luck" they called that next morning and basically said "I don't know why we even tried to leave that tunnel open, even with no forecast of rain. We will have them out today to backfill the hole!"
And as ridiculous as it sounds, I would say it was the cheapest plumbing call to date. So that should tell you something about our history because it was definitely a four-figure-fix. This would have been something actually covered by insurance, but the fact we wouldn't meet our deductible (remember, no living room flooring to ruin, drywall was already off, etc), it wasn't worth filing. Sad, huh?
So yay…all fixed and water to the house, tunnel filled in, house looking back to "our normal".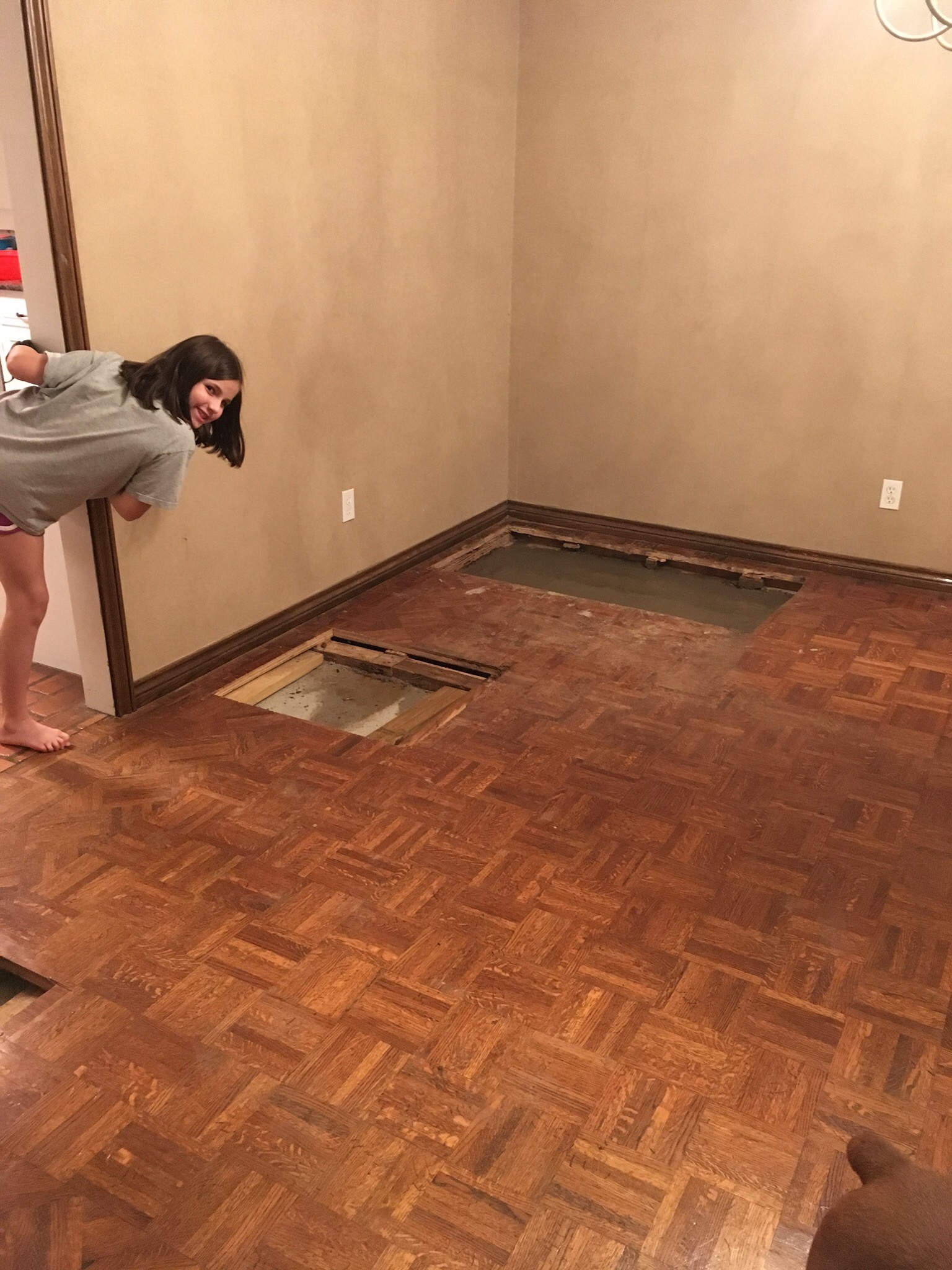 New cement in the newly expanded hole in the dining room drying–slowly. Maybe we can take a breath…
And then the cute girl peaking around the corner, the next day promptly breaks her arm.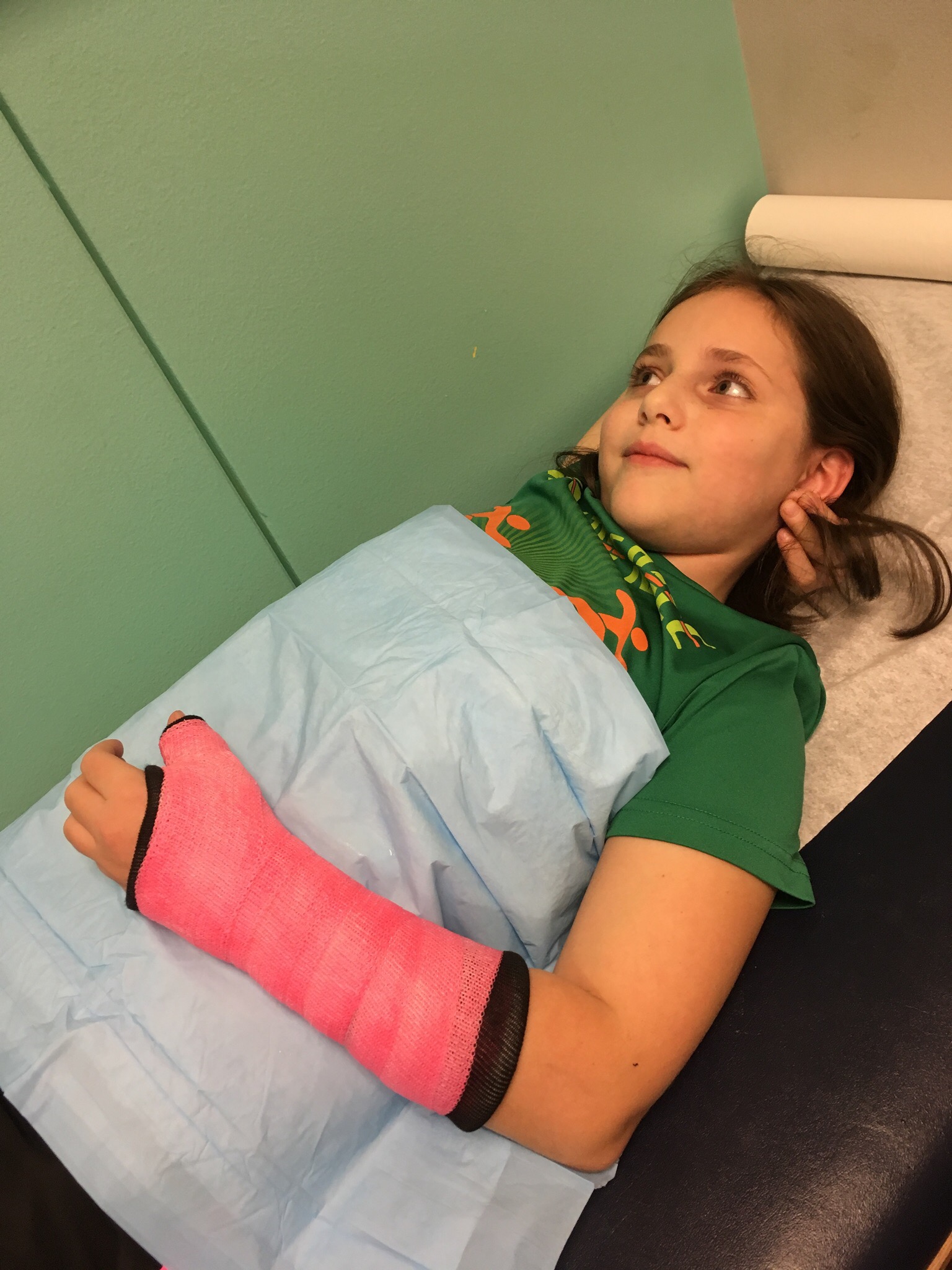 And then four days later, her older sister falls and breaks her arm.
Again, we cannot make this up.
And then we had homecoming and all the Texas mum stuff…
And volleyball tournaments…
And a gas leak…we still don't have gas to that side of the house, but it's just the BBQ grill effected at this moment…but we are grateful to be safe as it had been leaking for a month (we smelled it in the master bedroom and bathroom) ?
And I was knee deep in our school's big BBQ dinner and silent auction fundraiser…
and then BOOM…it's Thanksgiving.
Whew…I'm tired.
Maybe now we can take a breath.
But I won't hold mine…