I love having chickens! The fresh eggs, the fact that they waste almost nothing, the cute little noises they make (we don't have any roosters) while they're just chickening around. Our Salmon Favorelles even chest bump. Funniest thing ever.
One of the things I don't like is that none of my chicken "equipment" is pretty…just functional.
I built this fancy-schmancy chicken water out of a big orange 5 gallon bucket shortly after we got our chickens. I bet you can guess where I got the bucket. 🙂 It works fantastic, but oh my goodness. It's big. And orange. And you can see it from the street. It's like a great big chicken eye-sore just begging my neighbors to hate me.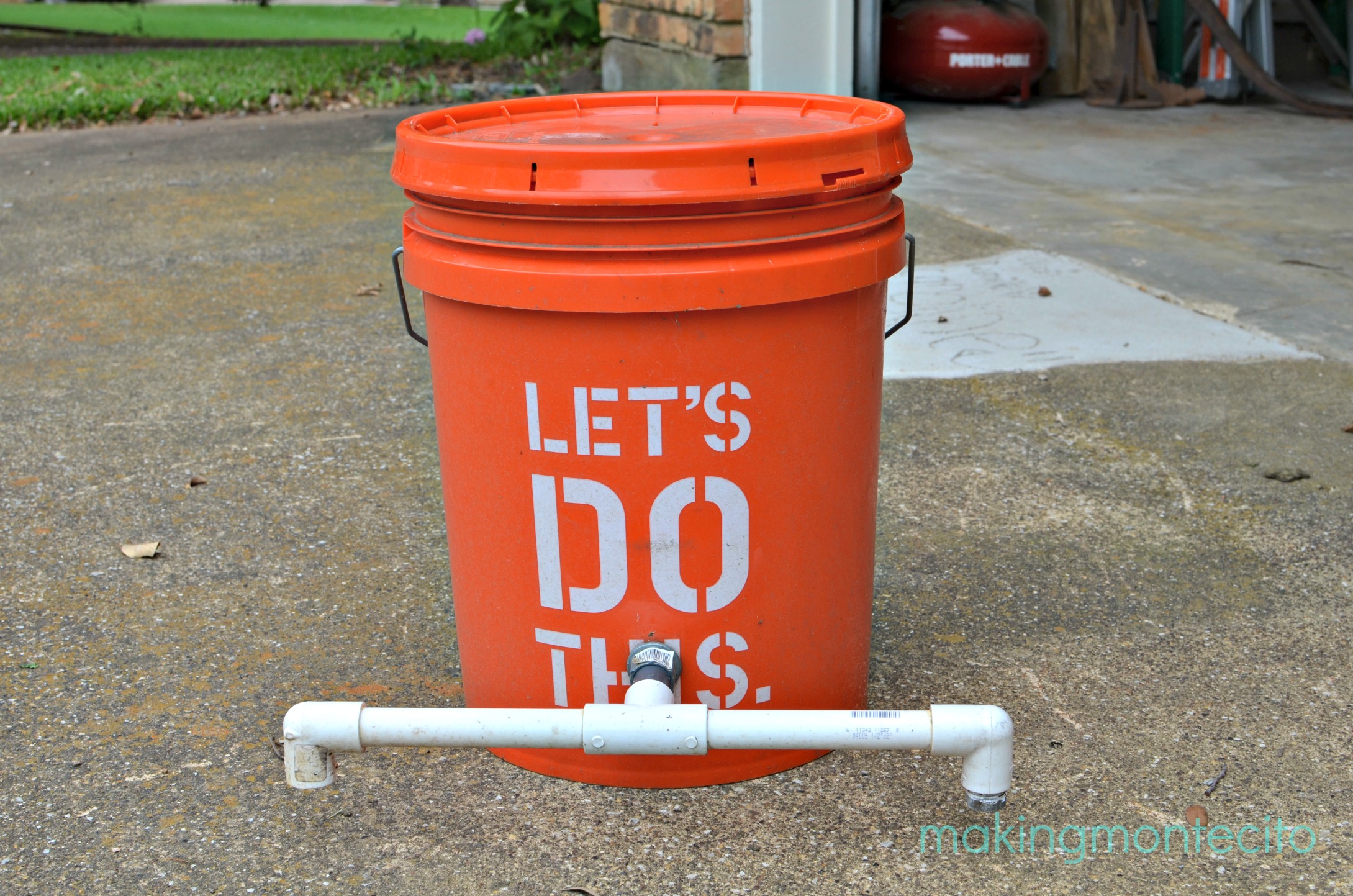 In this picture above I had already unscrewed the little red cups on the bottom of the PVC. Note: In case you were interested, the ones I have are from Australia and are called Lubing Cups from Royal Rooster. My only complaint is they tend to get dirt/mud in the bottom of the cup, which eventually makes the little float stick and keeps the cup from filling up. Just something to be aware of. I have two 5-gallon buckets, so if I notice a dry cup, there's still always water and I just unscrew the cup and clean it out.
I cleaned up the bucket since it had been in use in the yard (just a little vinegar wiped down with paper towels.) Then I taped off the open holes with painters tape and got to spraying with this spray paint for plastic. I didn't do any other prep. I chose this Hunt Club Green since I just wanted it to fade into the background as much as possible (or just not jump out and hit you over the head.)
Here it is back in the yard before the chickens realize I put something out there.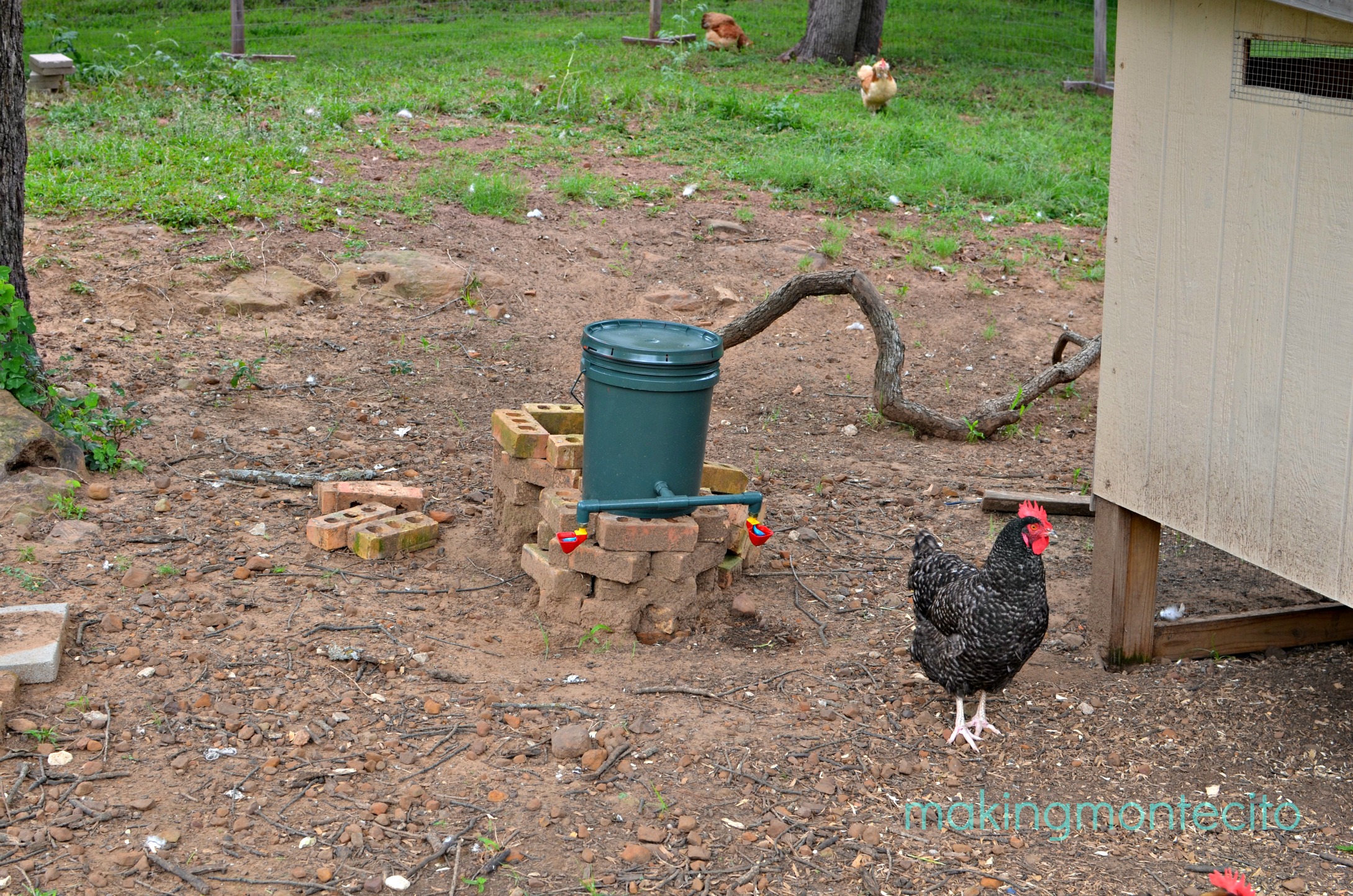 And here they are thinking it's some kind of special treat. Crazy birds.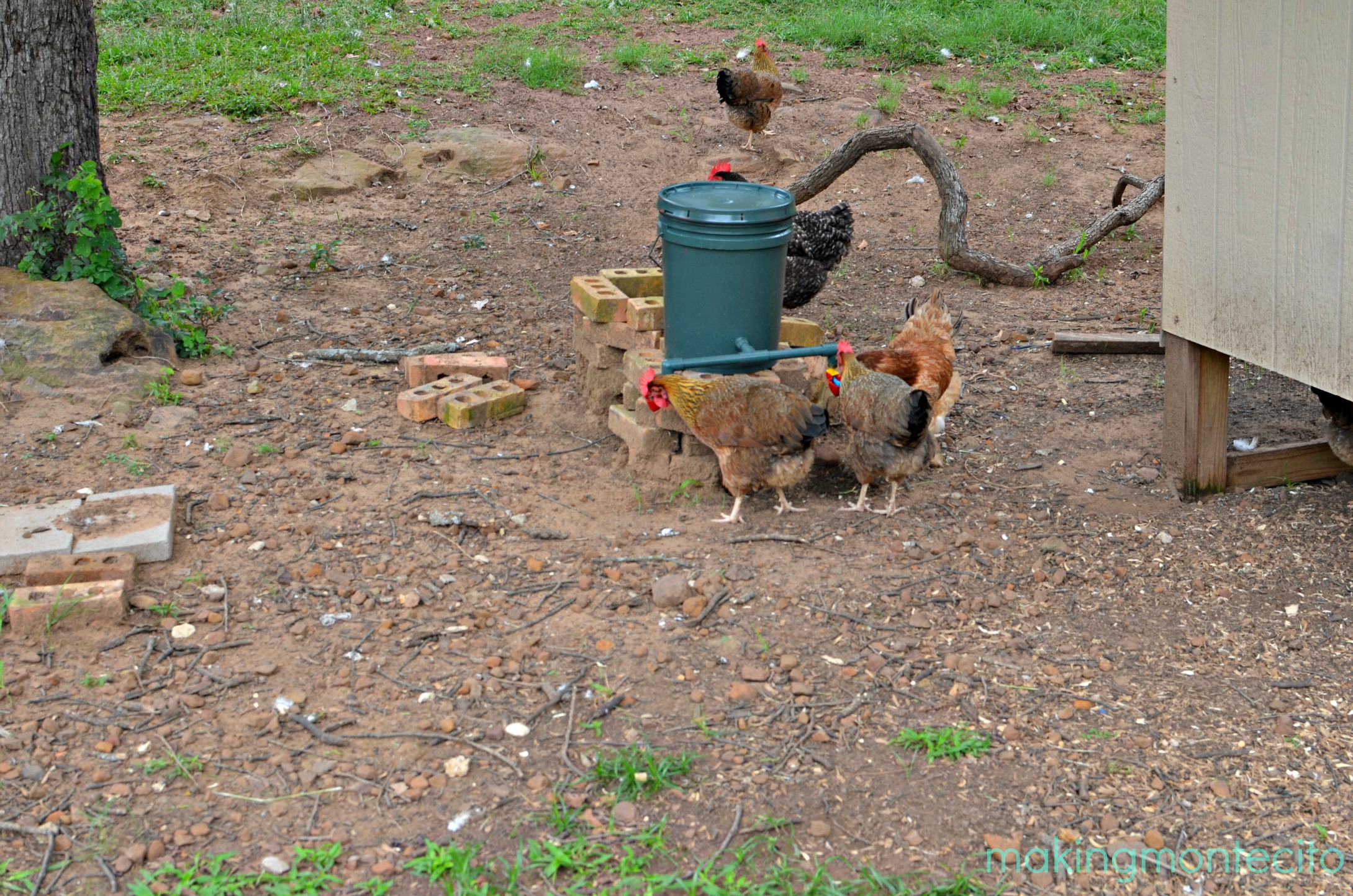 Chorizo the Chicken looking for more treats.
This is one of those projects that I had been meaning to do for a while. Like since right after I put together this little diy chicken waterer, but I  just didn't seem to remember to do it when I had the time. Spray painting this darn thing took all of about 30 minutes including dry time. I so should have done it earlier.
I feel so much better now that I don't have orange buckets screaming from my backyard.
Now I need to paint the coop.
And the posts for the mobile fence.