I think I just created a little panic in my poor husband.
I don't always get rattled when it comes to these issues with our house. But when I see this in the garage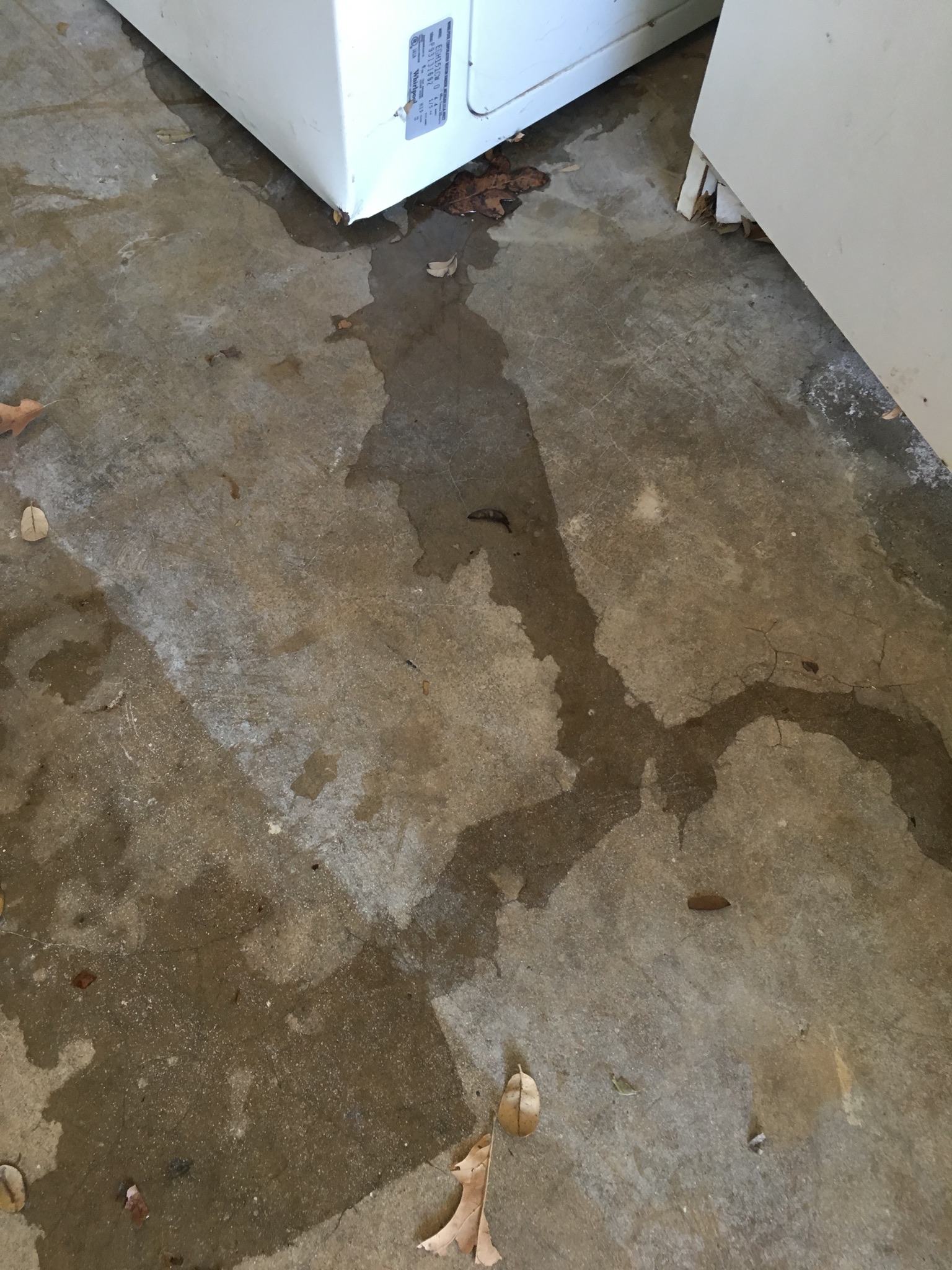 I know it's either
refrigerator or freezer going out
hot water heater going out
pipe leak
All of these scenarios cost money, which when you're trying to save up to put a French drain in so you can FINALLY, just maybe, start putting the house back together, becomes a source of frustration. More money spent now means waiting longer for fancy things like floors.
As I walked back into the garage I could tell it wasn't from the refrigerator or deep freezer, so his one random ginger beer, the kids frozen tubes of yogurt (they assure me it's a thing) and all of my precious frozen green chile is safe.
Next thought, the hot water heater is going out. This would not be unreasonable considering it's about a bajillion (or 15)  years old, so we are pretty much expecting this to happen any day now. But considering this thing is bigger than Jabba the Hut and crammed into a little bitty closet, we have been in no hurry to replace it. Plus, like I've said before, we like to wait until something reaches "Defcon 1 -Nuclear War is Imminent" before we take action. It's how we roll.
So when I walked around the corner, I immediately texted Rob and told him that's what I thought it was.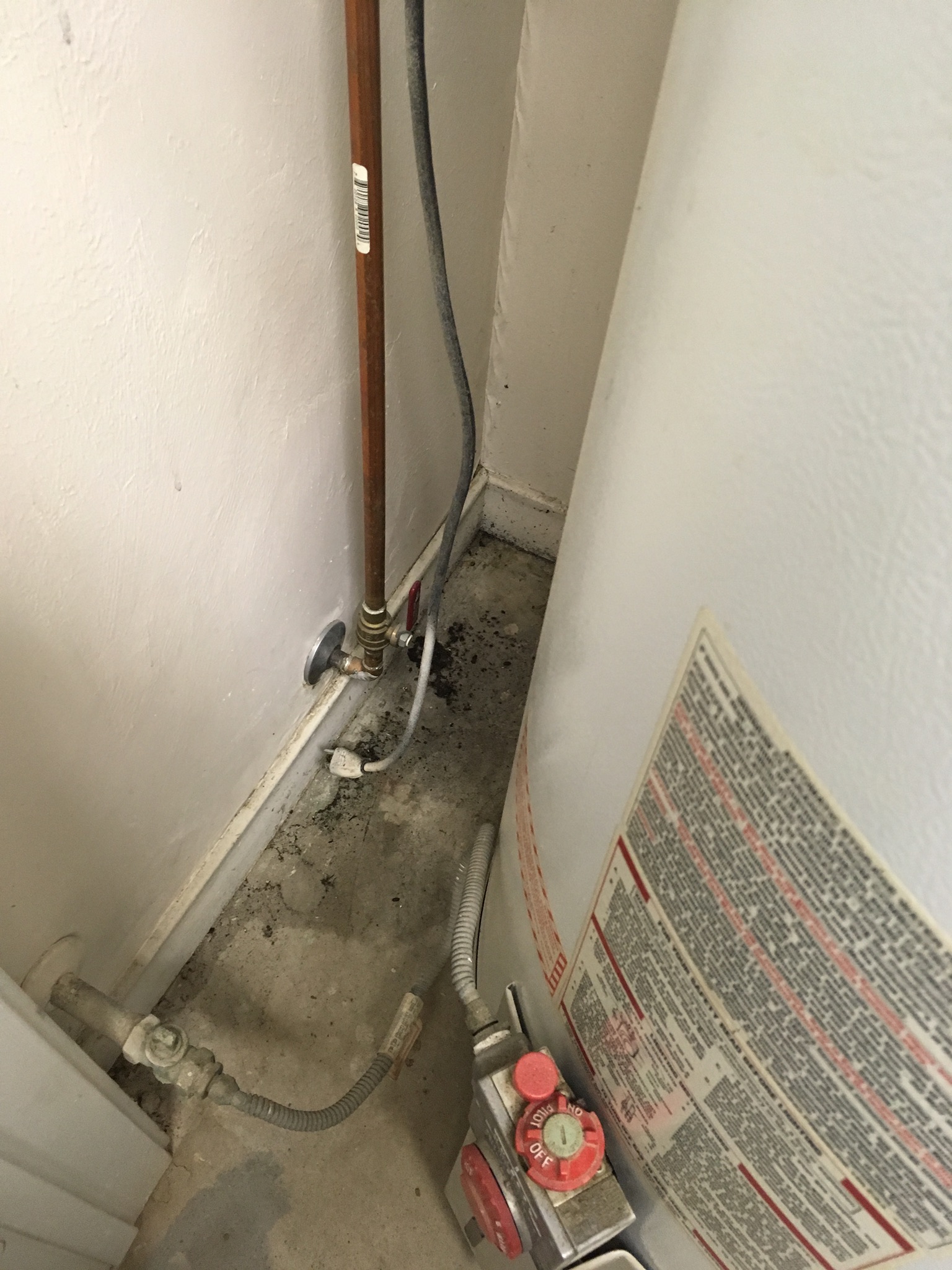 As I'm turning reaching up to turn off the valves, I feel water spraying down. And I see water dripping from the ceiling.
NOOOOOOO!!!
The worst scenario of all. I quickly text him back "not water heater. pipe leaking. I'm calling the plumber."
His next text was "have to turn off phone. there's a large wrench in the garage to turn off the water at the meter." (He was on a plane getting ready to head back to DFW from Boston.)
What? I can do a lot of things, but turning off the water at the meter out at the street is not currently in my wheelhouse. I'm not even sure I can get that ginormous metal cover off of it. I don't like to lift anything  — except maybe tacos to my mouth.
After grabbing the step ladder and getting up to the top of the water heater, I realized the water dripping down is from water spraying up first. What goes up must come down. That physics teacher in high school was right.
This pipe had sprung a pinhole leak in the top bend and was spraying the ceiling. (The only reason the top of the water heater is wet is because I cupped my hand over it…it was spraying up into the ceiling corner.)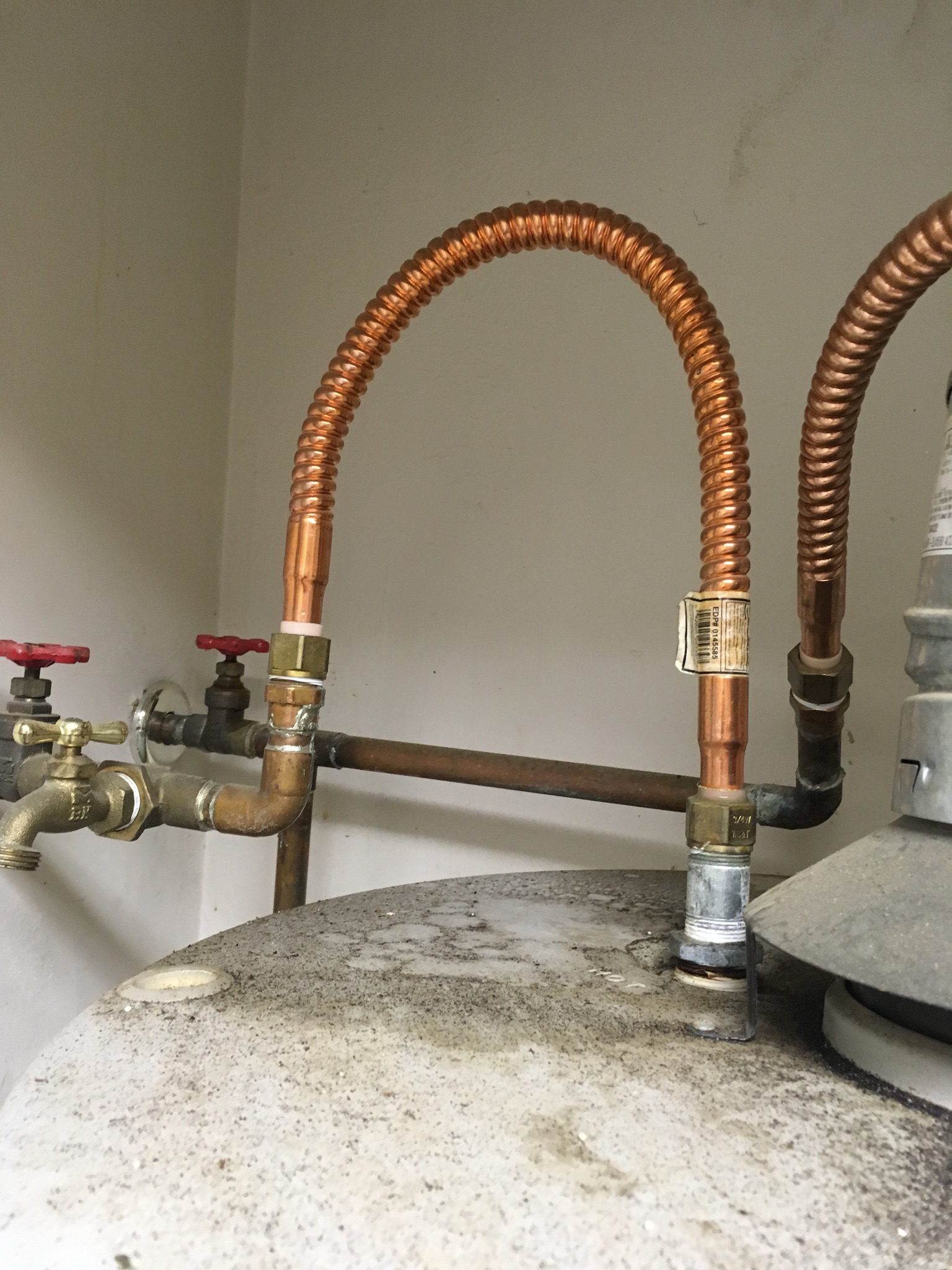 At least this should be an easy fix. The water to/from the hot water heater has been turned off (no, not at the street) and the water heater itself is turned off. The plumber is on their way. But poor Rob. Trapped on a 3 hour flight with visions of busted pipes, spraying water, and thousands of dollars dancing in his head.
Although knowing us, there's probably a tiny part in there somewhere that can only be smelted and forged by a six-fingered man in the Czech Republic.